That's right! My Life and Scrap is celebrating it's birthday. And not just for 1 day but for a whole month! Starting February 14th through March 14th it's going to be a party atmosphere at
http://www.mylifeandscrap.com/
. There are going to be oodles of contests and challenges with some fantastic prizes. I'm not even going to tell you what they are you just have to come check them out for yourself. All I'll say is you won't be disappointed! And what's even better....although it's MLAS's birthday....you're the one who gets the presents! Hop on the blog train and pick up some amazing mini kits created by the wonderful designers at MLAS. And that's not all....a bunch of other MLAS team members have created some awesome QP's for you as well. I was so excited about the celebration that I created 4 of them for you! Here's a preview of some of the great kits and QP's you can gather by following the blog train links at the end of this post.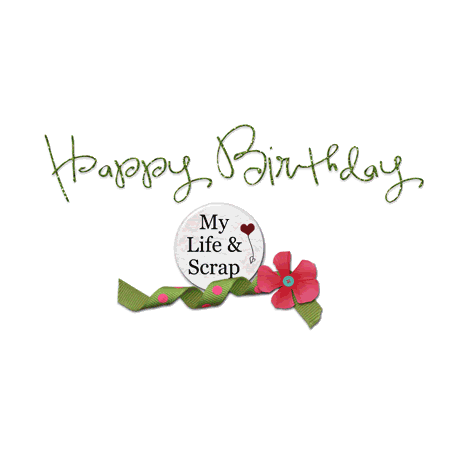 So what are you waiting for? You can get this party started by downloading the QP freebies I created just for this awesome celebration!
Click the link below each one to downlaod.
The blog train has now ended. The links have been removed.
Hope you enjoy the QP's! Now Hop on the Train and pick up the rest of the goodies!

Board the train here: My Life and Scrap
Designs by Kelin
Scrappy Towne
Kate Designs
Dorene's Digiden You are currently here!
Z Pink Boudoir Designs
SAS Designs
These Are My Moments
@ Jacquie's
Scrapbooking Family and Life
Rebecca PSP
Confessions of a Digiholic
Bubblescrap Designs
A Digi Cat Tale
Mama Mia Designs
Littlekiwi Creates
Rucola Designs
Tempus Fugit
My Life and Scrap

Thanks for visiting! Hope to see you at the celebration!
Happy Scrappin'!
Dorene (dweber in the forums and galleries in Scrappin Digi Land!)